Todd C. Tillery,CFA, AIF
Portfolio Manager and Co-Owner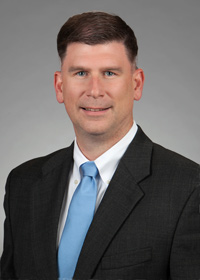 Todd parlays a patient, conservative investment strategy and a love of reading into an ability to examine stacks of news and research in pursuit of the best investment opportunities for our clients. As a dedicated life-long learner, he is always seeking to expand his knowledge of economics and finance to stay ahead of constantly changing market conditions.
Todd has earned undergraduate degrees in both Finance and Accounting from LSU and a masters degree in Finance from Bentley College in Massachusetts. He also holds the globally recognized Chartered Financial Analyst (CFA) designation. This rigorous, three-level program is successfully completed by only twenty percent of those that accept its challenges. Prior to joining Deane Retirement Strategies, Todd was a member of the investment division of Putnam Investments in Boston, MA, one of the nation's largest mutual fund companies.
Todd, his wife DeAnna, and their daughter Kaitlyn reside in River Ridge. When the portfolio management work is done, Todd usually retreats to the golf course for a few hours of fun, except during the fall, when the excitement of cheering on LSU in Tiger Stadium proves too much to resist.