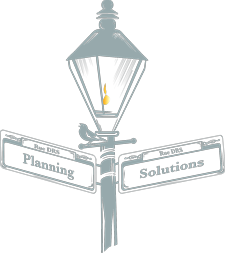 Your Retirement Plan is Unique to You.
Our retirement and wealth accumulation planning process is far from the typical "fill in the blank", off-the-shelf, planning software used by the majority of retirement financial planners and brokers. We don't rubber stamp retirement financial plans. Your plan is unique to you.
If you're retired, our retirement planning serves as peace of mind in knowing that you are unlikely to outlive your money. If however, our analysis reveals that you're on a collision course toward spending down your investment principal, we'll offer a plan to stop the erosion. No one wants to end up dependent on their children.
If you're nearing retirement, our planning process will answer your ultimate question, will I have enough income to support my retirement lifestyle, for my/our entire life, without invading principal and running out of money? We'll factor in inflation and taxes to give you a realistic picture. If it appears that your retirement investments won't support your desired lifestyle, either now or later, we'll offer alternatives to potentially solve your problem. Armed with probabilities and solutions, you'll make wise retirement decisions with heightened confidence.
If you're accumulating wealth and are years away from retirement, we have a unique platform designed specifically for you. As your financial planner, we will assess your current financial position, then problem solve to make your puzzle pieces fit together. We'll facilitate a platform that allows you to accumulate wealth for your future.
Financial Planning is not a standalone activity. Financial Planning without appropriately selected and managed investments that support your plan is flirting with failure. Conversely, investing without first planning is reckless. We are retirement financial planners, integrating planning, investing, and periodic benchmarking, to keep you on a successful course throughout your retirement. 
We Are Your Retirement Financial Advisor in New Orleans