Keith L. Deane, CFP, CRC, AIF
Our Retirement Specialist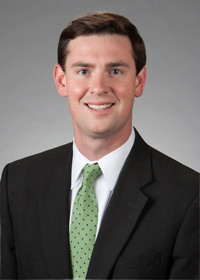 Keith holds degrees in both Finance and Financial Planning from the University of Georgia. He has maintained a contributing presence at Deane Retirement Strategies for over fifteen years, joining our team full-time in 2010. Prior to moving back to New Orleans, Keith worked as a Retirement Consultant with Peachtree Capital Corporation, an Atlanta-based firm specializing in estate, tax, and retirement planning for high wealth individuals. He is credentialed as a Certified Financial Planner (CFP); a Certified Retirement Counselor (CRC); an Accredited Investment Fiduciary (AIF);  a NAPFA registered Financial Advisor (Fee-Only Advisor); and a member of the National Association of Plan Advisors (NAPA).
Keith has an affinity for the on-going research and study necessary to keep abreast of the ever-changing nature of the financial planning landscape, and enjoys applying his knowledge to clients' specific goals and needs.
When not in the office, Keith spends his time, sailing, kayaking, cycling, and with friends and family.